Who Do You Trust Your Eyes To?
The optometrists and staff of Smoke Vision Care are dedicated to providing an eye care experience that is unparalleled in its quality and compassion of care. Established in 1991, we attribute our continued growth to meeting the desire of our patients for personalized attention, excellent care and satisfaction with our eye care and optical services.
A genuine concern for the visual well being of our patients is a cornerstone of our eye care that combines experienced optometrists and the most advanced eye care technology to ensure you maintain "Healthy Sight. For Life." Our patients leave our office confident that their eye health was thoroughly evaluated,
satisfied that they have been educated on the status of their eye health and all of their vision correction options and pleased to know their eye glasses and contact lenses were fit with great care and accuracy.
If you are currently a patient at Smoke Vision Care, we thank you. If you are not, we ask you to consider visiting our optometric practice to personally experience the care we can provide you and your loved ones. We have three locations in Buchanan, New Buffalo and Dowagiac, MI. Three optometrists and a friendly, highly trained technical and optical staff are anxious to serve your eye health and optical needs.
Oct 06, 2018
Monday October 8th through Saturday October 13th we will be hosting our "Under the Harvest Moon" Sunwear Event in our Dowagiac location. The event is held in cooperation with Dowagiac's fall festival.
Stop in to Win a free pair of Maui Jim Sunwear plus all of our sunglasses are 20% for this week only!!
Jun 28, 2018
Fireworks and Fourth of July celebrations go hand-in-hand but each year thousands of injuries, including those to the eyes occur.  Learn more on how to avoid and what do to for a firework related eye injury.
Under the Harvest Moon Sunwear Event
For official rules on our Maui Jim Giveaway
Click the Maui Jim image below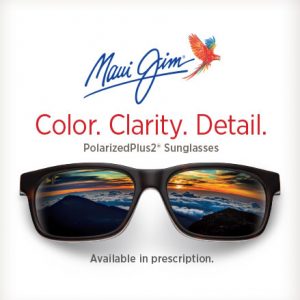 listened to me and answered my questions...
Love smoke vision. Staff is wonderful. Doc has excellent chair side manner. Highly satisfied....
Everyone was helpful and courteous, as always. A friendly place to get eye exams....